KEY BENEFITS
1.

Enhanced Customer Experience

Rise above the sameness of others with features that ensure that at every touchpoint with a customer, online, in-store, in digital communication, at their doorstep or office, you deliver a consistent, reliable brand experience. Increase first time fix rate, communicate regularly with customers, and strengthen brand loyalty by capturing the right data at the right times and applying that to your service delivery.
2.

Increased Sales & Margin

Generate significant enterprise value with a software solution that streamlines your processes from customer purchase through to delivery and beyond. Fit more jobs into your technician's day without overtime by optimizing jobs and routes based on location, skillset and parts. Let customers pay for convenience, giving you higher margins on service delivery while maximizing efficiencies.
3.

Increased Operational Efficiency

Streamline every touchpoint a customer has with you from acquiring parts to offering time slots to optimizing appointment windows on the day of service. As a result, operations run more smoothly, your business can handle more customers, and technicians work more productively. Increase your average jobs per day by up to 70%.
4.

Better Operational Compliance

Enhanced workflows ensure your entire team is operating in the same way, ensuring you deliver a consistent service with a comprehensive data trail while keeping your technicians safe and compliant. Prompts and mandatory fields can be added to processes to further maximize accuracy.
5.

Increased Sustainability

Optimized routing reduces fuel costs and emissions while reducing overall travel. Offering an optimized mobile service saves on trips to retail establishments, a single technician can visit multiple homes a day, minimizing those additional trips made by customers.
6.

Reduced Costs

Reduce costs across your service delivery from parts ordering to overtime by accurately capturing a job upfront and seamlessly passing it to the technician for completion. Machine learning estimates total cost for a job ensuring you will never deliver a service under margin. Integration to your supply chain ensures you have the right parts at the right time for a first time fix.
Avayler is based on standard API architecture allowing seamless integration with any existing stack including: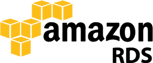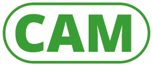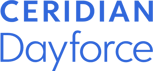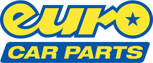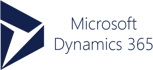 TESTIMONIALS
Halfords Brings Service to Customers' Homes with Avayler
Today customers demand convenience, something that they have come to expect from an online shopping experience. Halfords, recognizing this shift in customer behavior, wanted to deliver more to their customers. With Avayler, they were able to rapidly change their delivery model, bringing automotive services straight to their customers' front doors.